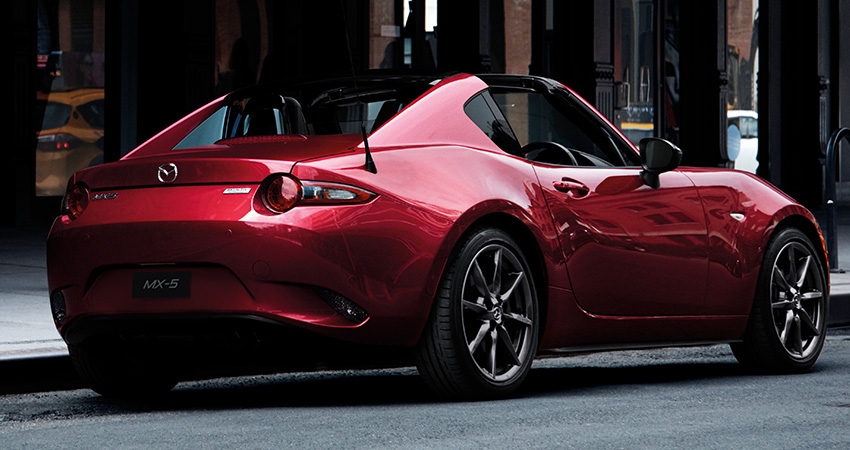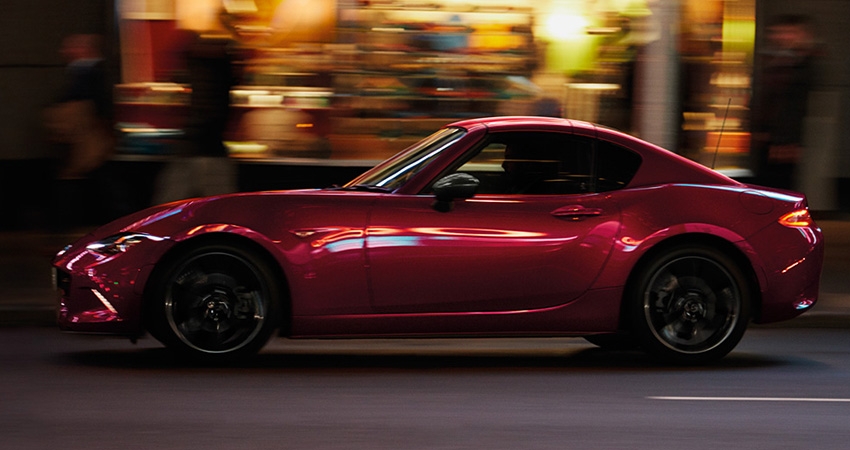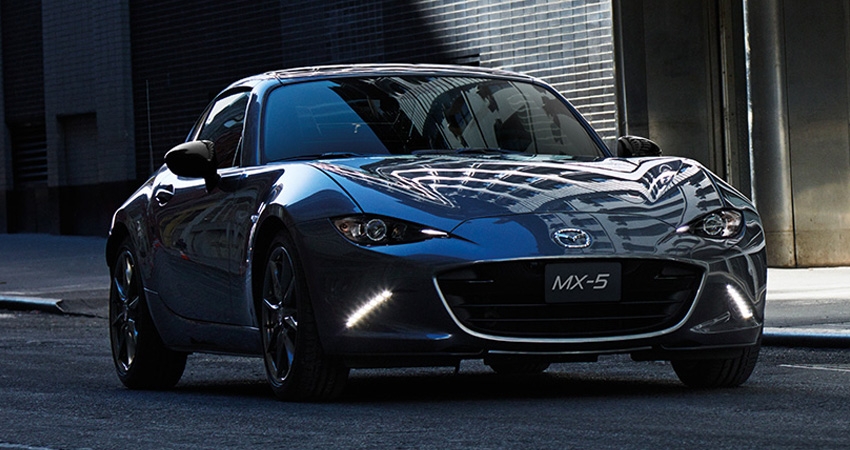 Mazda MX5 Collection
START FROM 2,820,000 บาท
The open air, the Mazda way
One shining inspiration runs throughout the whole of Mazda MX-5's long and storied history: the purest expression of the lightweight, open-top sports car's fun-to-drive character. Now MX-5 brings that unmatched pleasure to an even wider range of drivers, stimulating hidden emotions and awakening dormant sensibilities. The intensely beautiful fastback styling and unique power retractable hardtop are the result of Mazda's KODO — Soul of Motion design philosophy and provide an entirely new way to open and close the roof. And Mazda's trademark Jinba-ittai handling and eco-friendly performance are assured by the latest evolution of SKYACTIV TECHNOLOGY which continues to set the pace in automotive engineering. Technically, aesthetically, emotionally — Mazda MX-5 is a tour de force like no other cars on the road, offering a truly unforgettable experience. An experience you owe it to yourself to discover.
รูปลักษณ์ภายนอก
New Mazda MX-5 Exterior
The unmistakable, classic beauty of a fastback design and the unsurpassed versatility of a retractable hardtop: it could only be MX-5. Once again, Mazda creates another innovative sports car design icon offering a quiet, luxurious cabin when the roof is closed and an entirely new take on open-air driving when the roof is retracted. Take the wheel and discover the difference for yourself, roof closed and open.
Mazda MX5 Collection ข้อมูลเฉพาะและราคา
| | |
| --- | --- |
| 2.0 RF | 2,820,000 บาท |
| 2.0 RF 6MT | 2,820,000 บาท |
หมายเหตุ: ราคาดังกล่าวรวมภาษีมูลค่าเพิ่มแล้ว
เฉพาะ Snowflake White Pearl เพิ่ม 10,000 บาท
เฉพาะ Machine Gray เพิ่ม 15,000 บาท
เฉพาะ Soul Red Crystal เพิ่ม 17,000 บาท
บริการอื่นๆ Request a Test drive Find a Dealer Brochure